Why work with us?
At T.A.C.T we use proprietary chemicals and the best training to be the most reliable biohazard and hoarding clean up company in the industry. No matter how big or small the project is, T.A.C.T is available 24/7 to help you in your time of need. We specialize in biohazard and hoarding clean up, however we are ready to help with many other types of jobs in the Houston and throughout Texas. If you are not sure who to call, it's probably T.A.C.T.
Our Mission
Our main priority is responding promptly and helping you return your home or business to a safe environment.
At T.A.C.T we use our decades of experience and a sensitivity when we are dealing with these extremely difficult issues.  We will provide emergency professional services after traumatic events such as, suicides, unattended deaths, contagious disease contamination's (COVID-19), injuries, hoarding remediation and other biohazard situations. 
Contact us here for
immediate response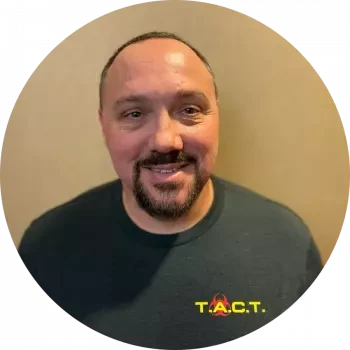 Wes Sagendorph is the owner of TACT Houston. He is a  22-year Air Force veteran with an extensive background in law enforcement and forensics, which made TACT the perfect choice for opening his own business. TACT provided the opportunity Wes was looking for that would allow him to continue to be of service to his community, while being able to spend more time with his family.
TACT Houston offers home and business owners a comprehensive solution for extreme cleaning needs, including cleanup from blood, bodily fluids, suicide, homicide, unattended death, hoarding (including pet hoarding), odor removal, rodent feces clean up and sanitizing, decontamination of contagious pathogens, such as COVID-19, and mold remediation.
As an emergency biohazard cleaning company, TACT Houston is available to assist you with your emergency 24/7 throughout Houston and the surrounding areas. If you are dealing with an emergency situation and need fast, discreet cleanup services from a locally owned company, contact TACT Houston. We are here for you when you need us!